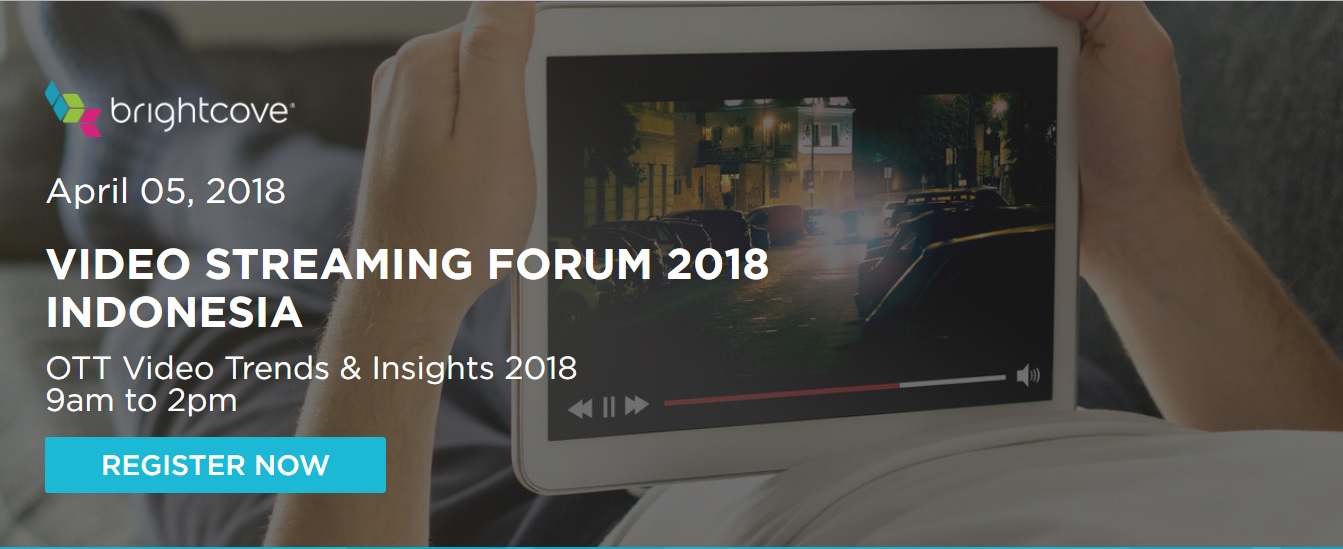 Brightcove presents Indonesia Video Streaming Forum 2018 featuring the OTT Video Trends and Insights for 2018. Learn about the strategies for media companies and advertisers around OTT, Live Streaming, OTT Advertising and Brand Safety.
The explosive growth of over-the-top (OTT) video has given consumers more content and more viewing options than ever.
For media companies, attracting viewers is just one part of the equation. Understanding their expectations when it comes the viewing experiences, payment preferences, how peer recommendations impact content consumption and spotting the churning points - are all crucial parts of the formula. Learn more as we feature special OTT research covering the Indonesian market.
For advertisers, will 2018 be the year that OTT services saves digital advertising? Advertisers know that OTT offers a greater ad targeting capability to deliver the right ad to the right consumer, but there are many hurdles to overcomes to maximise the ad potential. Issues like brand safety spooked a lot of major global brands and publishers in 2017, and still needs to be resolved. Can the familiar environment of quality TV content combined with an addressable audience excite the agency ad buyers of Asia? Do advertisers know if OTT audience are more or less tolerant to ads?
These are just some topics that we will address at the Video Streaming Forum in Indonesia on 5 April 2018. Themed as "The Future of TV and Online Video - OTT Video Trends and Insights 2018", this exclusive event will cover:
The Future of TV, OTT, Live Streaming and Advertising in 2018
Consumer Market Research on OTT Subscriptions, Ads and the Churning Point
Brand Safety, Ad Fraud and Viewability - perspectives from Integral Ad Science
OTT Advertising Monetisation - views from SpotX

Mr. Stephen Tracy, Managing Director for Indonesia, Malaysia & Singapore at YouGov, shares insights on OTT subscriptions, ads and the churning point based on YouGov's latest market research. In his presentation, audience can learn more about consumers preferences for OTT streaming services, how tolerant are they to ads and the factors that would make them churn.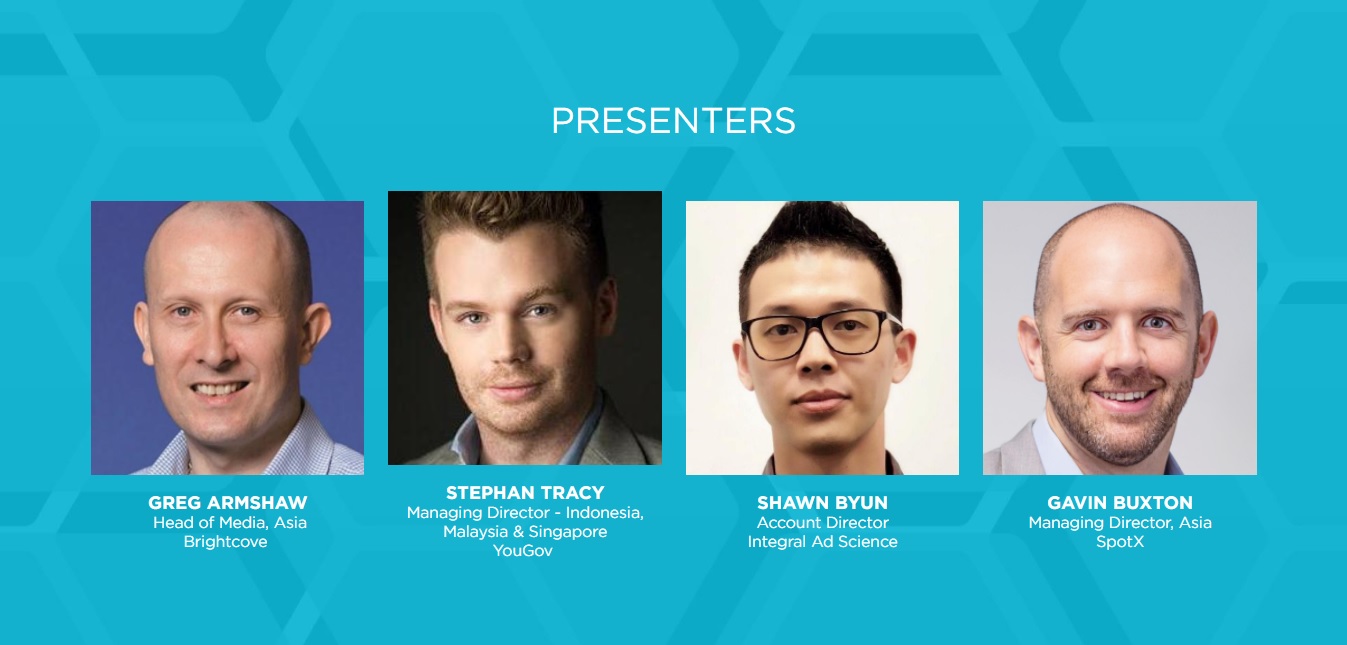 Event details:
Organized by: